On December 10, hosts of the cult-hit podcast Chapo Trap House (authors of the New York Times best-selling The Chapo Guide to Revolution) will join FSLC for a special presentation of a film they have selected: Paul Verhoeven's thrilling satirical masterpiece Starship Troopers. The Hollywood films of the Dutch director have been foundational to the comedic and political sensibilities of Chapo Trap House. Part comic book-style action adventure, a part scathing satire of the military-industrial complex, Starship Troopers is one of the most subversive artistic acts ever perpetrated with a $100 million budget. In Starship Troopers, Verhoeven, who himself grew up under the Nazi occupation of Holland, creates something like "Triumph of the Will meets Saved by the Bell" and demonstrates the heights of what irony can achieve in cinema.

After the screening, Chapo's hosts will participate in an extended onstage discussion, with a book signing to follow.
JUST ANNOUNCED:
The 28th annual New York Jewish Film Festival, including N.Y. A premiere of Eric Barbier's Promise at Dawn and the U.S. premiere of the Israeli miniseries Autonomies, January 9-22.

Jacques Tourneur, Fearmaker, the largest New York City retrospective of the legendary filmmaker's work in decades, including Cat People, Wichita, Out of the Past, and more, December 14 – January 3.

Blackout Black Friday returns a free conversation with Terence Nance (Random Acts of Flyness) in conversation with Michèle Stephenson, to discuss the role of art and film to drive social change.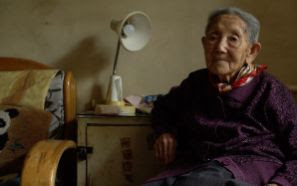 Wang Bing: The Weight of Experience, a three-film tribute to the Chinese documentarian, opens tonight and runs through November 18.

FSLC presents selected films by Japanese auteur Hirokazu Kore-eda for Six by Kore-eda, November 19-22, leading up to the opening of Palme d'Or winner Shoplifters (NYFF56) on November 23

Christian Petzold: The State We Are In, the largest U.S. retrospective to date of the acclaimed German director including a sneak preview of his latest film, Transit (NYFF56), November 30 – December 13.

One-night-only North American premiere screening of Lars von Trier's The House That Jack Built, with star Matt Dillon in person at the 4pm and 7:30pm screenings.

Join us on November 26 for a free screening of a holiday classic—John Hancock's Prancer—as part of Winter's Eve at Lincoln Square, New York's largest holiday festival.
The House that Jack Built