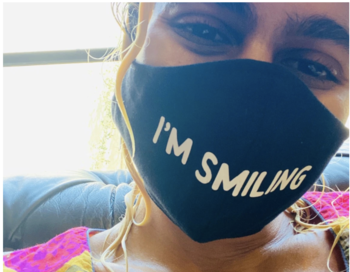 Madame Gandi Face Masks
Face masks are apart of our everyday wardrobe nowadays, so why not make a statement with it? Madame Gandhi Masks are a fundraising effort with Give a Beat to support the creation of alternative music education programming content as a result of COVID-19.
Give a Beat is an organization based in Los Angeles that uses the power of music to promote social justice - offering a variety of electronic/ DJ music workshops, mentoring, and education programs for individuals in the incarceration system. With COVID-19 cancellations, volunteers are not currently allowed to provide service in person, however, thankfully, alternative programming is being offered in the prisons. All proceeds will go directly towards Give a Beat.
#Music #Masks #COVID #COVID-19