DELROY LINDO, GINA PRINCE-BLYTHEWOOD, AND T.J. MARTIN
SPEAK TO THE BLACK EXPERIENCE IN HOLLYWOOD
IN LATEST "ACADEMY DIALOGUES"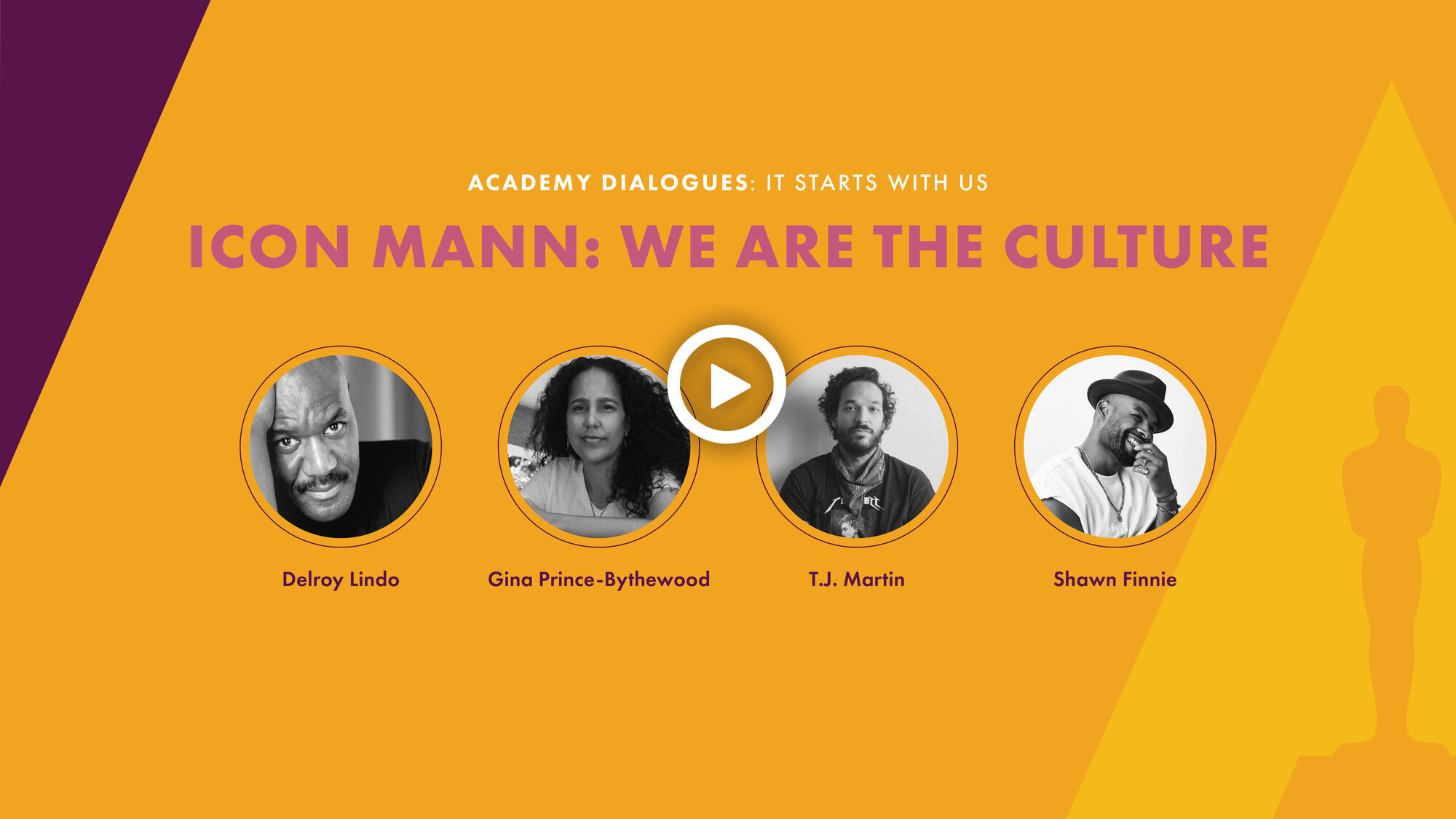 WHAT:
Part of the Academy of Motion Picture Arts and Sciences' Academy Aperture 2025 initiative, "Academy Dialogues: It Starts With Us" is a new series of virtual panels, with conversations about race, ethnicity, gender, history, opportunity, and the art of filmmaking.

In partnership with ICON MANN, a media and consulting company committed to positively transforming the dialogue and image of Black men, "Academy Dialogues: ICON MANN: We Are The Culture," the newest discussion in the series, focuses on the Academy's Black membership and the challenges of being successful in a system that was designed to be exclusionary.

Actor Delroy Lindo ("Da 5 Bloods"), writer-director Gina Prince-Bythewood ("The Old Guard"), and Oscar-winning documentary filmmaker T.J. Martin ("LA92") discuss how Black artists break through barriers and truly realize the power and meaning behind the saying, "We are the culture. Nothing moves without us." Moderated by the Academy's Shawn Finnie, Associate Director of Member Relations and Outreach.


For more information on this Academy Dialogue and others in the series, please click
here
.
WHO:
Delroy Lindo
, actor ("Da 5 Bloods")
Gina Prince-Bythewood
, writer-director ("The Old Guard")
T.J. Martin
, filmmaker ("LA92")
Shawn Finnie
, moderator
WHEN/WHERE:
Available starting Thursday, October 1 at 9am PT on
YouTube
.
HIGHLIGHTS:
"For me, my work has been a fight to center our stories and tell stories in every genre, but through our lens. I'm the first audience, so I'm kind of writing what I want to see and then my hope is then that I can inspire and create characters that we can aspire to be. And from there, the world can see us in all these different ways and see the breadth of our humanity and be inspired by us as well."
-Gina Prince-Bythewood
The Academy of Motion Picture Arts and Sciences is a global community of more than 10,000 of the most accomplished artists, filmmakers, and executives working in film. In addition to celebrating and recognizing excellence in filmmaking through the Oscars, the Academy supports a wide range of initiatives to promote the art and science of the movies, including public programming, educational outreach, and the upcoming Academy Museum of Motion Pictures, opening April 30, 2021.